Profile

alice_fell_down's Journal
Free Account
Created on 2015-11-23 20:59:25 (#2465324), last updated 2017-06-15 (14 weeks ago)
3 comments received, 24 comments posted
3 Journal Entries, 2 Tags, 0 Memories, 43 Icons

About

Mini Bio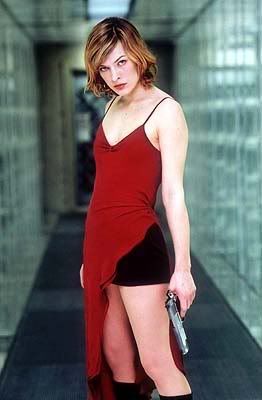 NAME:
Alice Abernathy
ALIASES:
Alice Parks; Janus Prospero
AGE/BIRTHDAY:
24 (
Resident Evil
/
Apocalypse
); 29 (
Extinction
)
OCCUPATION:
Head of Security for the Hive; employed by the Umbrella Corporation.
STATUS:
MIA (Missing In Action). Wanted by the Umbrella Corporation.
STATEMENT:
My name is Alice. I worked for the Umbrella Corporation, the largest and most powerful commercial entity in the world. I was head of security at a secret high-tech facility called The Hive, a giant underground laboratory developing experimental viral weaponry. But there was an incident. The virus escaped and everybody died. Trouble was... they didn't stay dead.
KNOWN ASSOCIATES:
Carlos Olivera, Claire Redfield, Luther West
[Full character profile] [Alice's Legacy]
Resident Evil and Alice are property of Capcom. Milla Jovovich belongs to herself. Both are being used solely for entertainment purposes.
Previously

alice_fell_down
. Especially interested in playing with the characters Claire, Jill, Luther, and Carlos, and exploring those character relationships, both gen and shippy in nature. To contact me about an RP opportunity, leave a comment in one of the public entries, at the musebox

fateandfortune
, or contact through plurk
taintedcrimson
.

Connect
alice abernathy
,
alice parks
,
alice/carlos
, alice/claire,
alice/jill
,
carlos olivera
,
claire redfield
,
jill valentine
,
luther west
,
raccoon city
,
resident evil
,
roleplaying
,
rp
,
the hive

People
[View Entries]

Communities
[View entries]

Member Of (1):

Subscriptions (4):

Administrator Of (1):

Feeds
[View Entries]

Subscriptions (0)

Linking
To link to this user, copy this code:
On Dreamwidth:
Elsewhere: